I felt a good place to start on my first blog post is why I am here exactly. I love design. I can get lost browsing online stores and design sites for hours. There are so many great ideas that a person can get thumbing through these pages, I thought why not incorporate all that catches my eye into one spot?
The style I'm drawn to i
s a much sought after taste. The country cottage feel with a beach influence. I'd say there are plenty of us out there.
What I love is that it is a design that can be easy replicated on a tiny budget. You don't have to break the bank and a lot of things can be made at home. How great is that?!?
I come across great finds nearly every day (like so many others), and now is the time to share them with you. I'm hoping to become motivated by other decor lovers and that you'll take the time to share some of your great finds too!
And now for my first find...
There are tons of great priced furniture pieces (and some decor) for those of you that live in the Los Angeles, Santa Barbara, and Las Vegas areas. These items are not only stylish, but are quality made, and great prices to boot!!
This sofa can be purchased for the bargain price of $599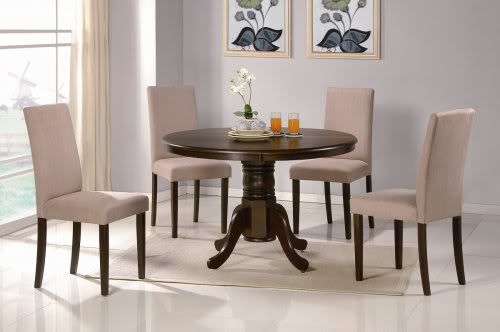 Or this gorgeous set can be purchased for $279.
Wow!!